Agency's leaders and employees express their partnership with the FDRE Defense Force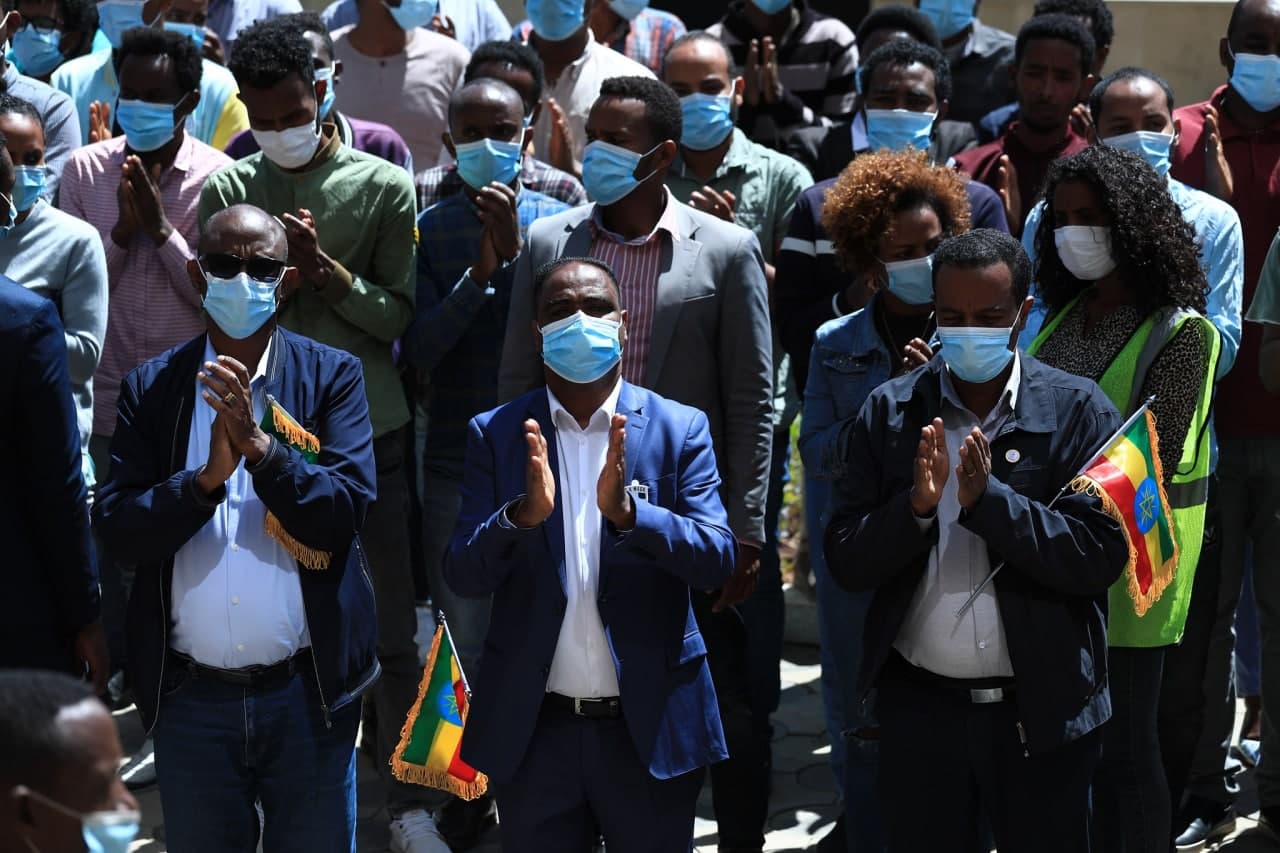 The leaders and employees of Information Network Security Agency, in response to a call by artists, expressed their support on Tuesday, November 8, 2013 at 5:30 am, saying, "I will stand by the National Defence Force."
Agency leaders and employees gathered at the institution's compound at 5:30 to show their respect for the Defense Forces by putting their right hand on their left chest for a minute.
At the end of the ceremony the one-minute stand with their right hand on their left chest, the employees applauded for a minute and expressed their respect and solidarity for the Defense Force.
Speaking on the occasion, Shumete Gizaw (PhD), Director General of INSA, said it is the National Defense Force that day and night sacrifices for our precious Ethiopia not to be touched by any force, no matter where we come from.
"We would like to reaffirm our support standing by the Defense Forces," he added.
Employees of the agency also expressed their solidarity and respect for the law enforcement being taken by the FDRE Defence Forces.